FERTILIZATION & WEED CONTROL FOR RESIDENTIAL AND COMMERCIAL LAWNS IN SPRINGFIELD, NIXA, AND OZARK.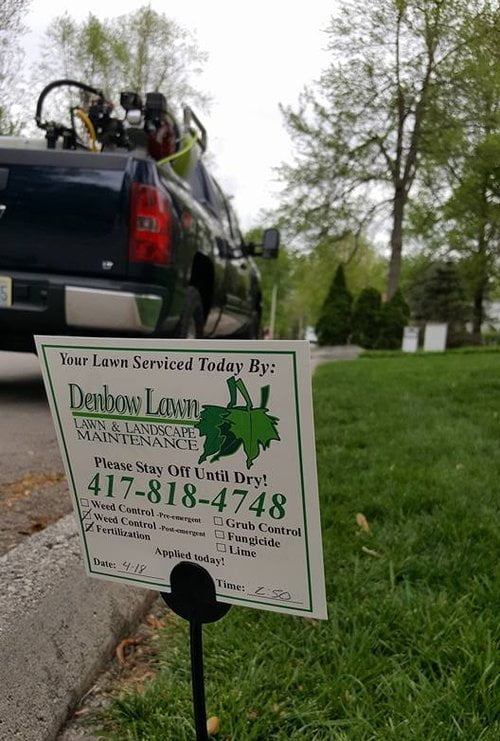 FEED AND TREAT TO CREATE A PICTURE PERFECT YARD YOUR NEIGHBORS WILL ENVY
The key to a great looking yard is ensuring your lawn receives the proper nutrients it needs grow stronger, greener, and thicker grass.  Our experience with treating and fertilizing lawns in Southwest Missouri, including Nixa and Ozark, means we are able to give your lawn the optimal amount of fertilizer, weed control, and other treatment products it needs to promote healthy growth at a lower cost than many of our competitors.
LAWN CARE OFFERINGS INCLUDE:
Landscape maintenance is available to homes and businesses in Springfield, Nixa, and Ozark.
Fertilizer, weed control, and other treatment plans can be created after a quick consultation. During this consultation, we will measure your yard, determine the types of weeds and grass currently present, and calculate the exact amount of fertilizer & weed preventative your yard needs to maximize results.  Our slow-release liquid fertilizer is applied with professional grade sprayers to give your lawn an instant boost of nutrients along with a longer lasting supply. This fertilizer has consistently proven to provide the best results possible for grass in Southwest Missouri.
*Due to their effectiveness, liquid fertilization treatments are recommended, but granular fertilizer is available upon request.
RECENT LAWN CARE TREATMENTS