PROFESSIONAL MOWING, BRUSH HOGGING, AND LAND CLEARING SERVICES IN SOUTHWEST MISSOURI
At Denbow Lawn, we pride ourselves on offering clean and professional lawn mowing, brush hogging, land clearing, and food plotting services to residents and businesses in Nixa, Ozark, Springfield, and the surrounding areas.
CALL TODAY FOR A FREE ESTIMATE ON MOWING, WEED CONTROL, FERTILIZATION, AND ALL OTHER SERVICES
Providing Affordable and Professional Lawn Care Services to the Springfield, Nixa, and Ozark Areas.
Denbow Lawn LLC is a family owned and operated lawn care company that offers service to Springfield, MO, Nixa, Ozark, and the surrounding areas. We have been providing dependable quality lawn care services since 2004 and continue to grow today. Our growth can be attributed to many factors, but most of our new customers discover us via a friend, neighbor, or family member who received our service and was pleased enough to recommend our business. This is a trend that has brought us countless customers in the past, and one we strive to keep rolling in years to come.
NOW OFFERING FOOD PLOT PREPPING AND PLANTING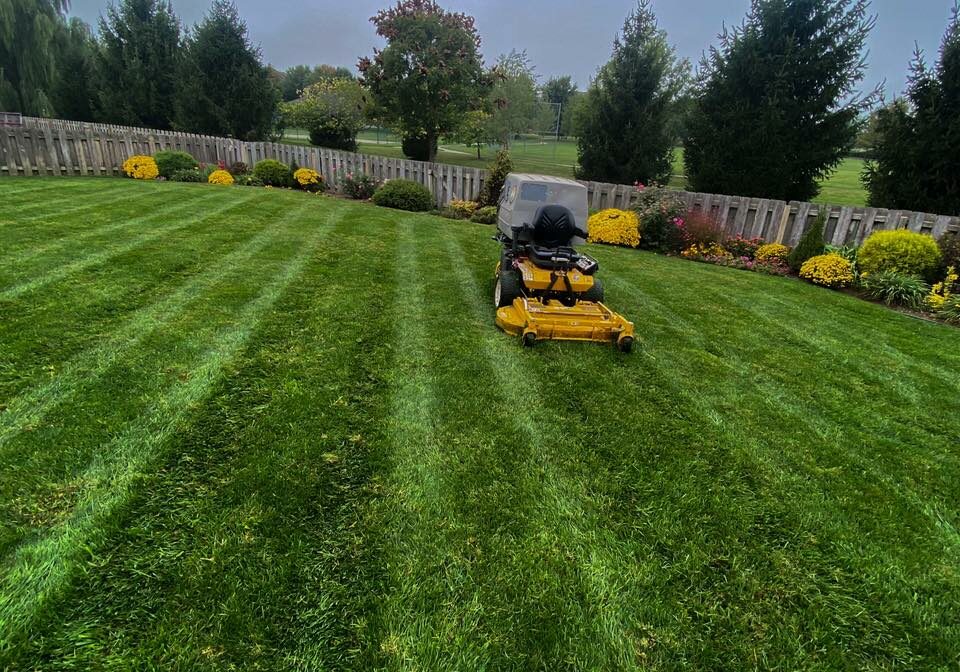 Dedicate your time to more important matters by letting us mow and trim your yard on a weekly or bi-weekly schedule.  All Mowing services include weed trimming and cleaning of driveways, sidewalks, etc.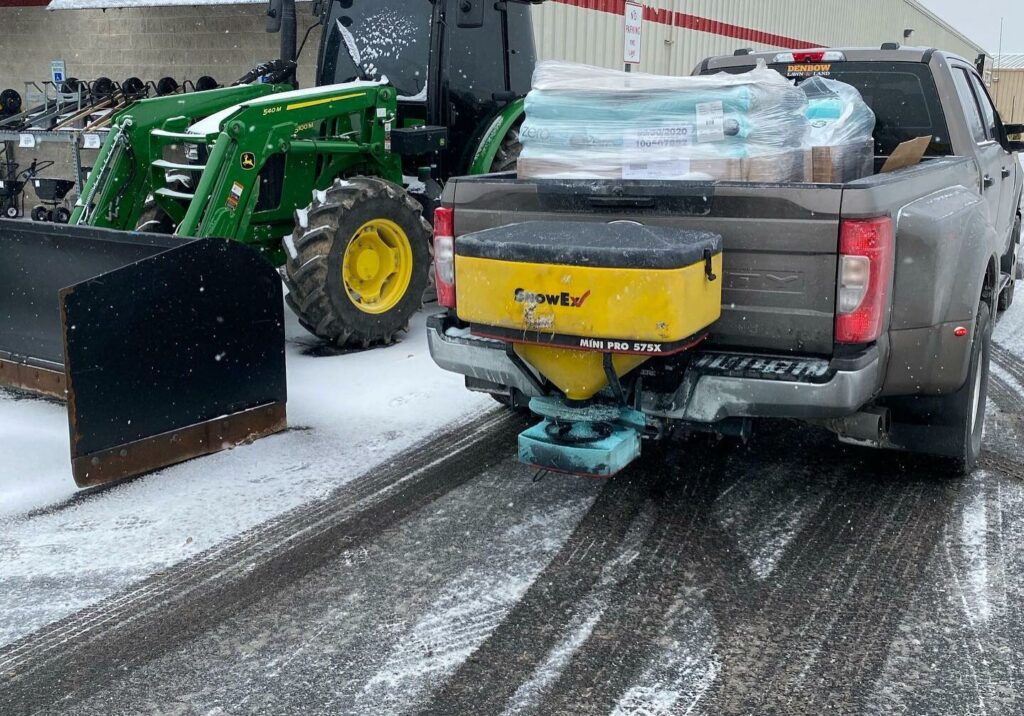 Clearing Parking Lots of All Sizes
At Denbow Lawn, we work with small businesses, churches, and schools in Nixa, Ozark, and the surrounding Missouri areas to clear snow-covered parking lots.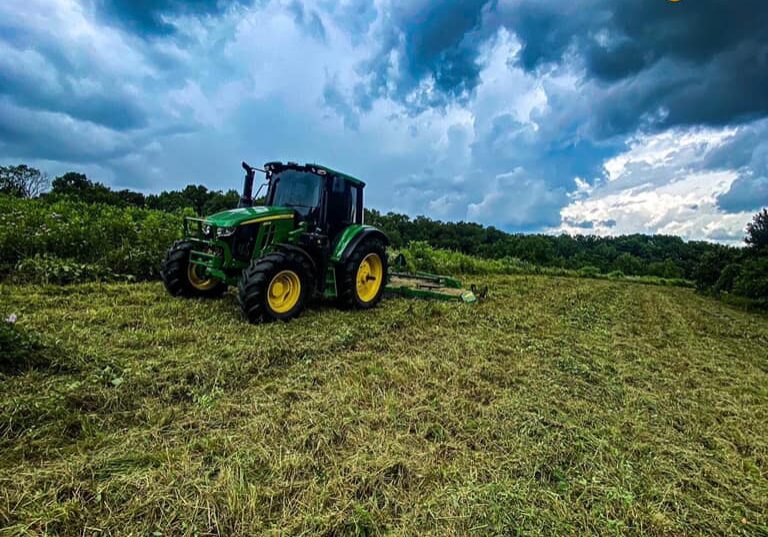 Our brush hogging services are perfect for clearing overgrown lots and land tracts from shrubs, weeds, small trees and more.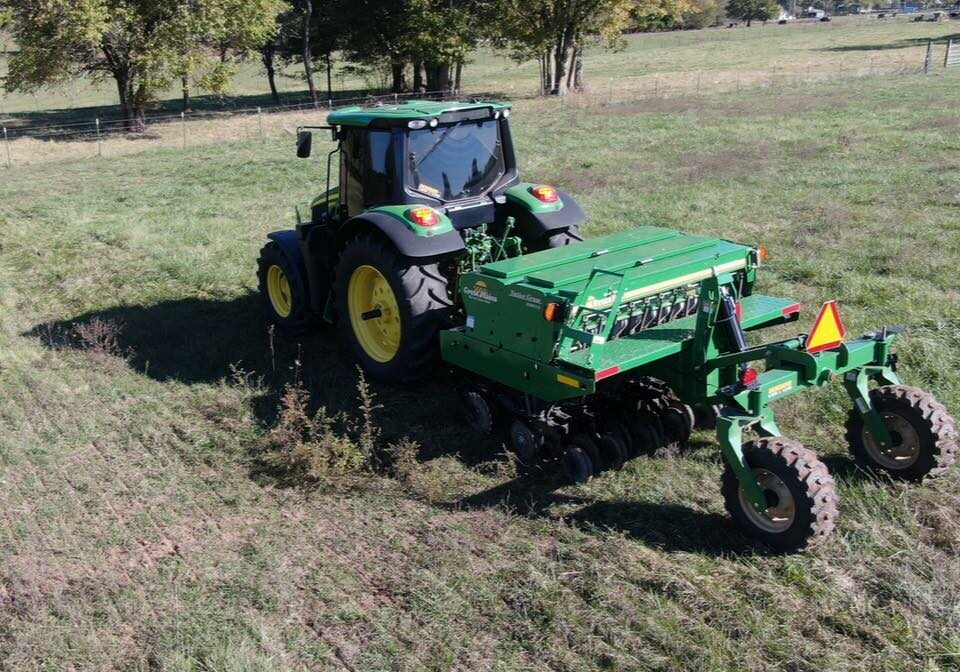 We can prep your ground for planting food plots of any size.  Optionally, we can even do the planting of your choice of seeds.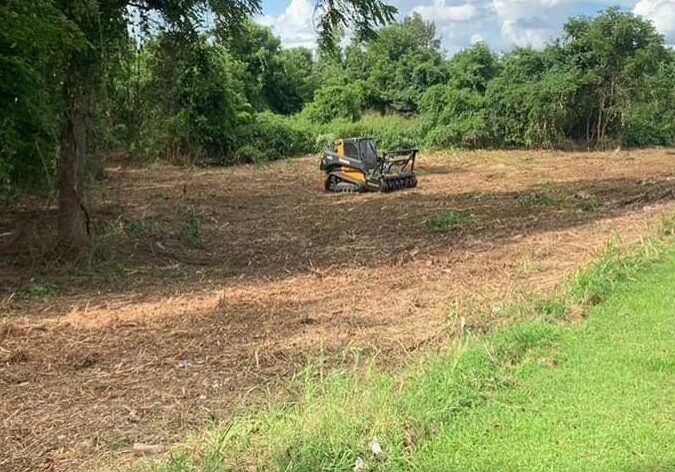 Forestry Mulching & Land Clearing
Transform Heavily Wooded Areas
Creating developmental land from heavily wooded areas. Clearing land of all grades and sizes.
From mowing to brush hogging, and food plotting to land clearing, we have the equipment and experience to tackle all your lawn and land needs. Take a look below at some of our recent jobs and contact us anytime for a free estimate.
CALL TODAY FOR A FREE ESTIMATE ON MOWING, WEED CONTROL, FERTILIZATION, AND ALL OTHER SERVICES