PROFESSIONAL BRUSH HOGGING SERVICES FOR LOTS AND TRACTS OF ALL SIZES
How is Brush Hogging Different From
Mowing
Bush Hogging
Land Clearing
?
Brush hogging is a heavy-duty approach used for clearing overgrown areas and dense vegetation.
Mowing involves using a lawnmower to cut grass and other small plants to a specified height, usually between 1 and 3 inches. Brush hogging, on the other hand, involves using a heavy-duty, high-powered machine known as a brush hog or ("bush hog") to cut through thick brush, tall grass, and other types of overgrowth. Land clearing, on the other hand, involves the removal of all vegetation, trees, stumps, and other obstacles from a parcel of land in order to prepare it for development or other uses.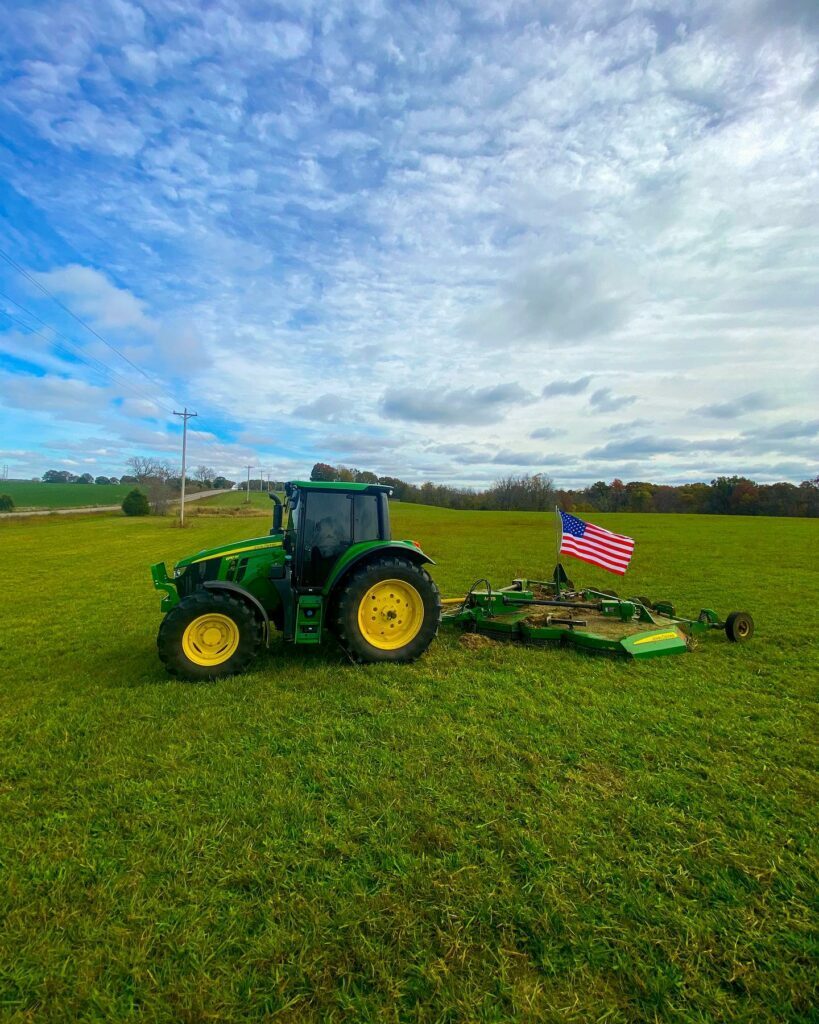 CLEAR OVERGROWN ACREAGE QUICKLY AND EASILY BY CALLING US FOR A FREE BRUSH HOGGING ESTIMATE.
It's easy for land and large lots in Southwest Missouri to quickly become overgrown with weeds, shrubs, trees, and more. At this point, even the best mowers can't handle the thick overgrowth, and the only viable option is a professional grade brush hogger.
At Denbow Lawn, we  utilize John Deere tractors and adjustable height decks to knock down the toughest weeds, bushes, and even small trees.  We have been brush hogging residential and commercial lots in Nixa, Ozark, Strafford, Highlandville, Rogersville  & Springfield, Missouri for more than 10 years and have the ability to brush hog fields of any size.
Call or contact us below to receive a free estimate on brush hogging services in Springfield, Nixa, Ozark, and the surrounding areas.
RECENT BRUSH HOGGING JOBS